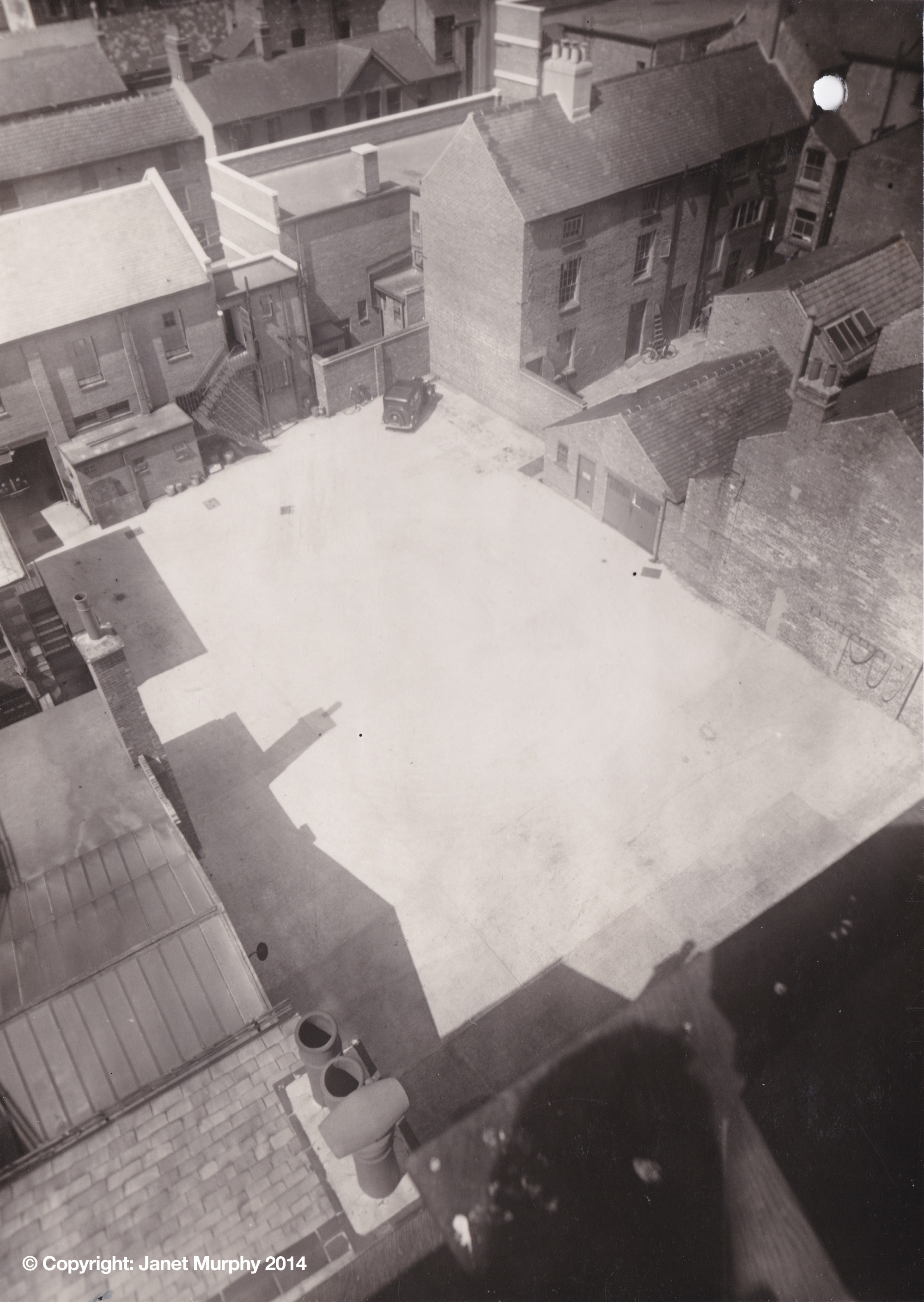 This photograph was taken after the old police station was built effectively cutting Wards Yard in two. In the centre is the police station yard and top right are three houses from the original yard that are still standing today.
Behind the houses one can see Tontine Road and the long window of Greaves the chemists. Also the roof of what is now McDonald's.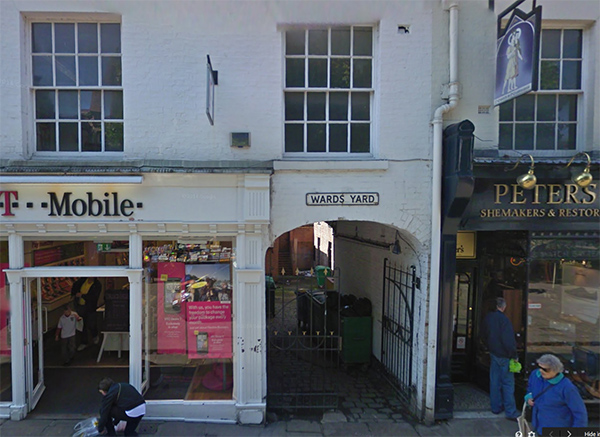 Above is the surviving entrance to Wards Yard.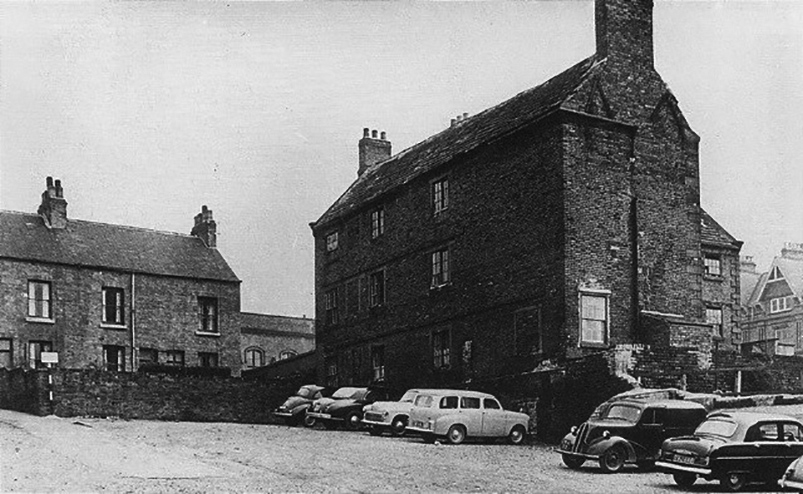 Bottom of Wards Yard in the 1950s showing the Workhouse Masters House and a glimpse of the Municipal Hall in the centre.