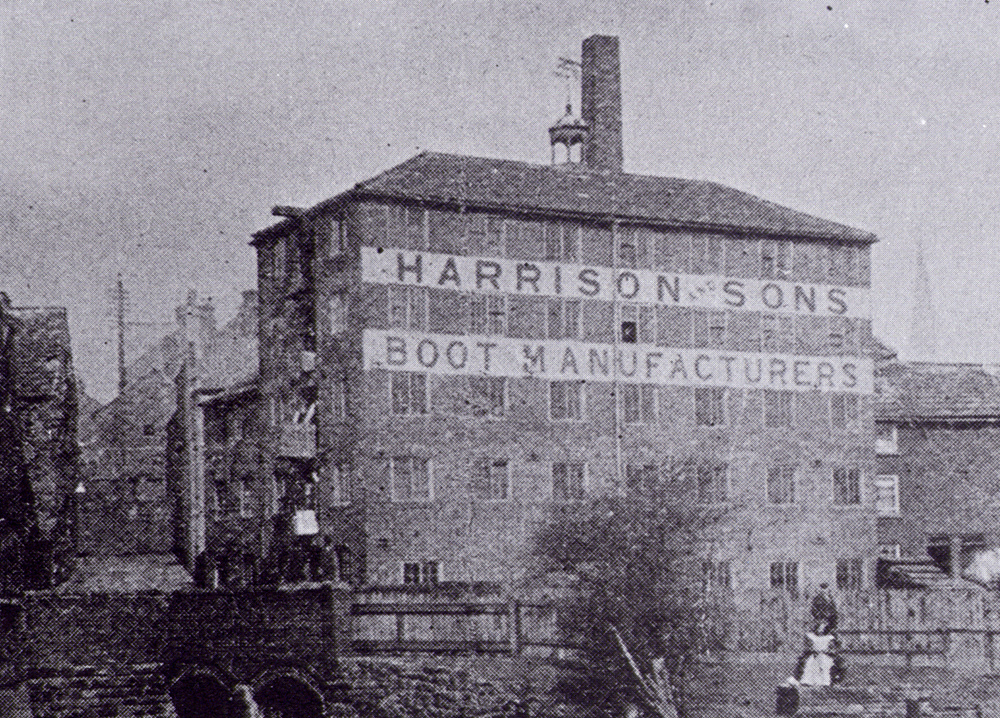 The former Chesterfield Silk Mill, erected about 1760 on the River Hipper, was leased to John Harrison and sons, boot and shoe manufacturers, in 1910. It also shows as being Beetwell Works on a 1914 OS map.
The photograph was taken between 1910 and 1915, when the river was diverted away from the mill and the Silk Mill house adjoining was demolished.
The old House of Correction, or prison, can just be seen to the left of the Silk Mill entrance.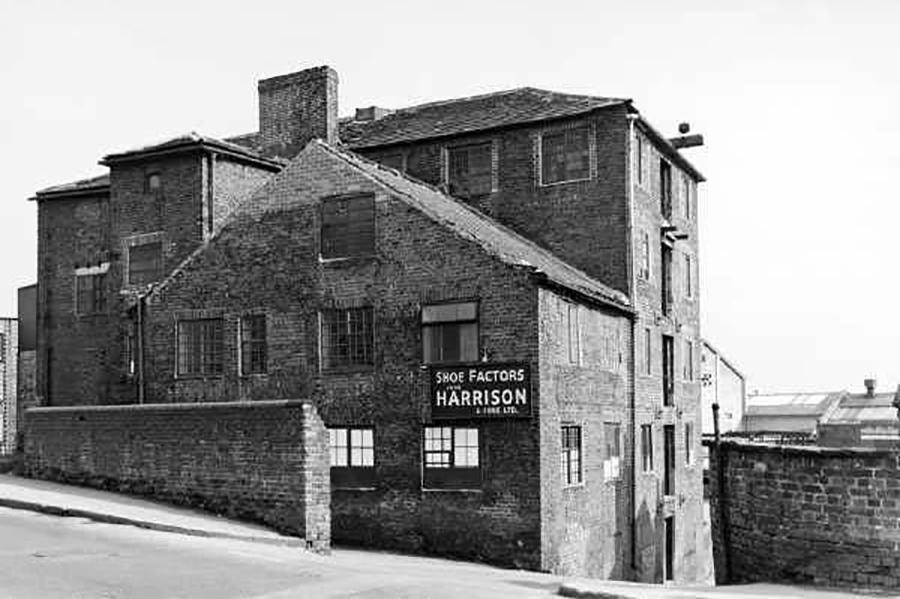 The Silk Mill/Harrisons as seen from Markham Road.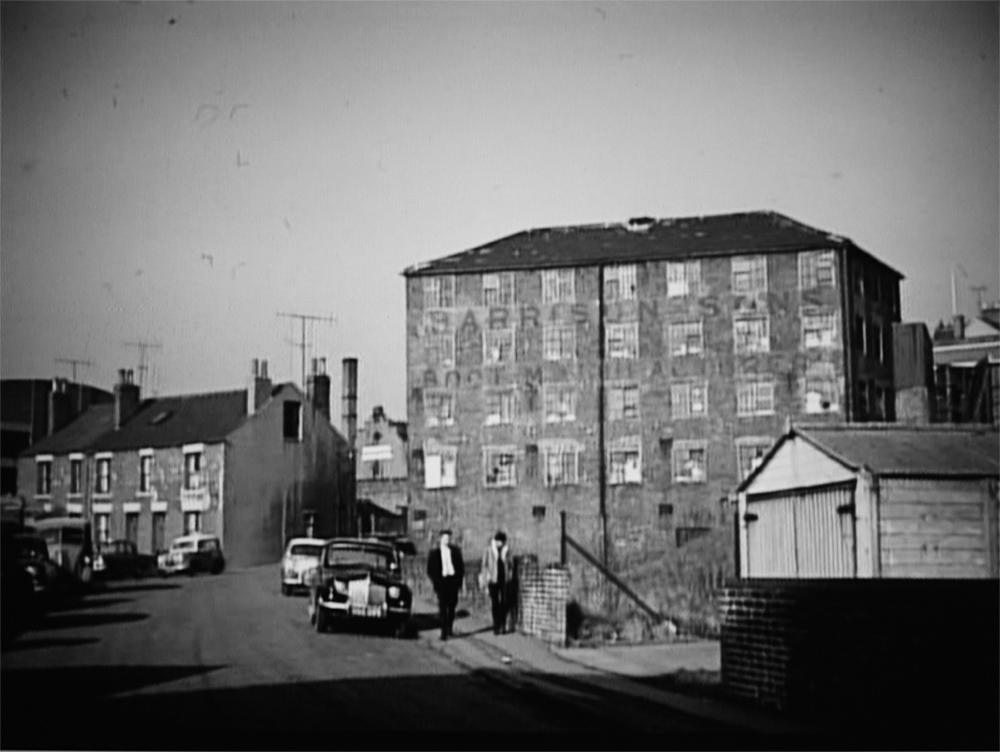 The Silk Mill/Harrisons, seen from Hipper Street South.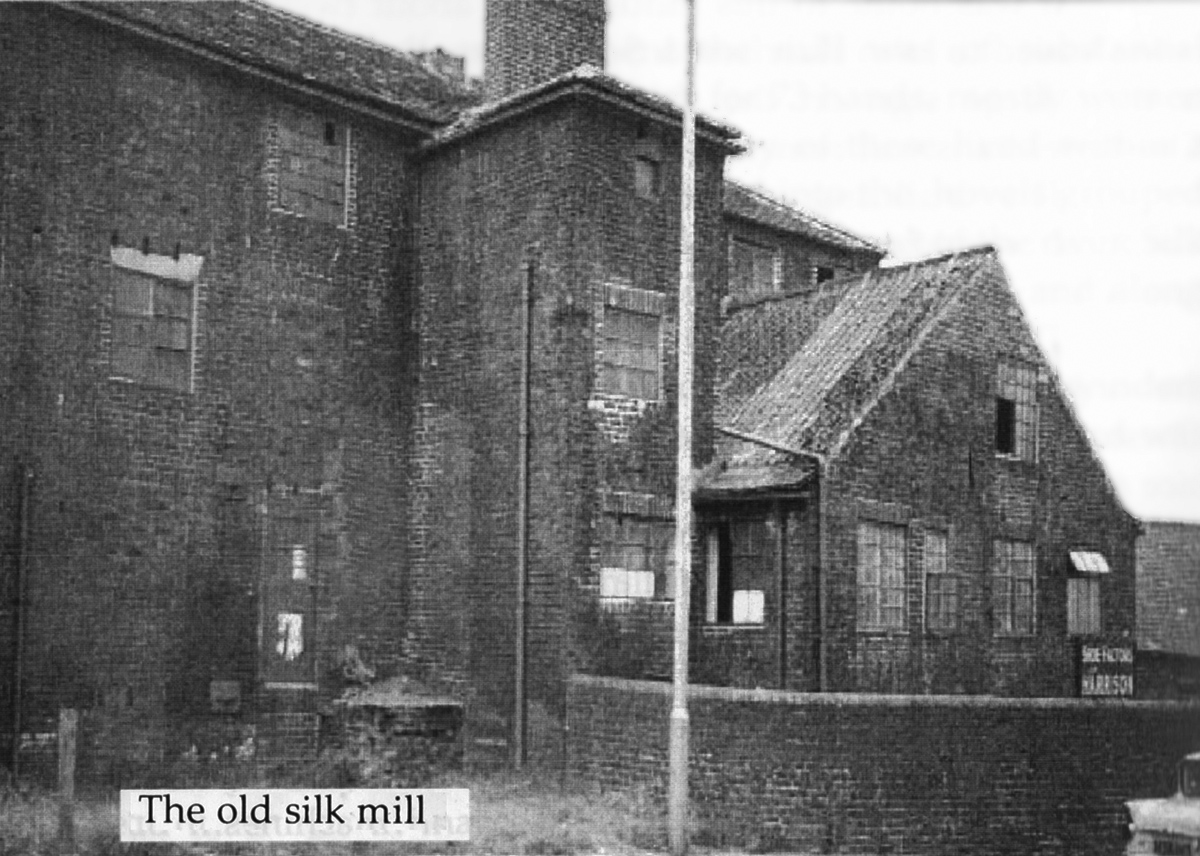 Final days of the Silk Mill in the 1960s.