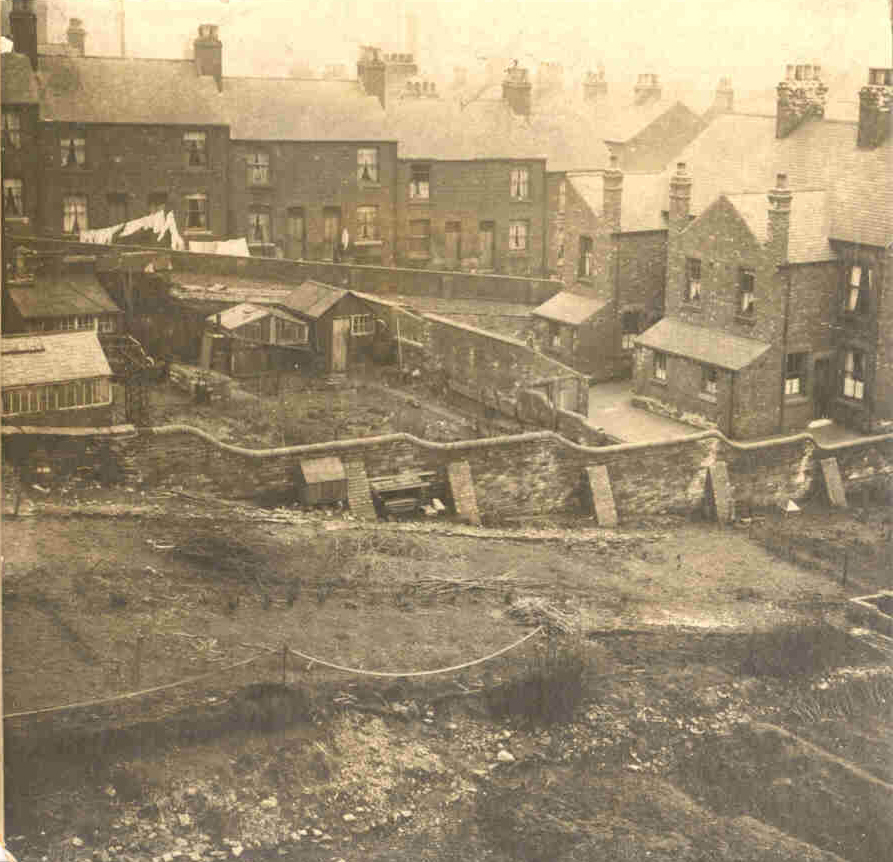 c. 1936 Auckland's Place – a superb example of the conditions of the day.
Not much was known about this yard – it ran from Beetwell Street in the North down to the Hipper slightly East of the Silk Mill. The three houses on the right seem to be more modern and in better condition than the terrace of houses that run up on the left.
The recent discovery of another photograph via the Chesterfield Museum has  allowed us to place the Yard in a better context. A third photograph has completed this process and, by blending these images together, we have created an excellent view of the area, unseen until 2016.

From this composite image we can see the Hipper on the right of the image as it runs up to the Silk Mill where the photographs were taken, it turns South again, in the middle of the picture. Please click on the composite picture above to see the full image.